There are still a few things that make me squeal with fangirly joy. Like the new Tenipuri Bromides.
I would kill for the following: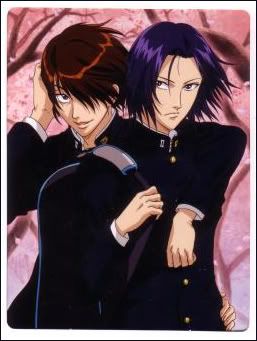 You cannot tell me that's not hot.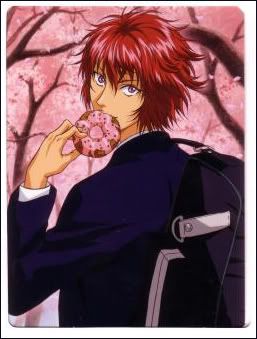 Because it's Bunta's birthday today ♥ This one's hot too >_>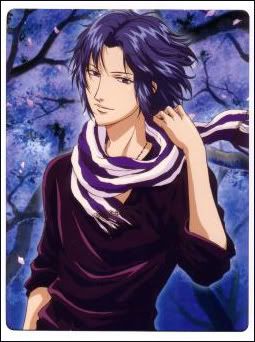 Buchou why must you be so hot ;_;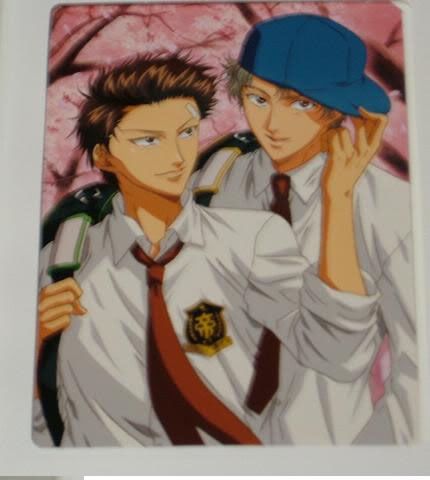 The. Hat. The. Hat. The. Hat. Theyaresomarried.

Because Saeki is damn hot. AND HE HAS MANBOOBS.
Tezuka, Fuji, Golden Pair, MomoTaka, Ryoma, Yuushi, Jirou, Sengoku, NiGyuu, etc.
I want to find a much, much better scan of the 28 one because Niou & Yagyuu are fucking hot and there had better be a friggin Kirihara one >.> Hopefully they're doing like with the Ryoma one and each gets two cards *___*
/Fangirly joy
Must go to post office and pay for my Ruru-ness later.
Birthday piccu for Marui Bunta right about here.
Am done for now :D;